Since tomorrow is Show Us Your Books, I decided we'd start the week with everyone's favorite interview series. I'm thrilled that today's interview is with Alyssa from Alyssa Goes Bang. If you're not reading her blog, you are seriously missing out and you need to visit her as soon as you're done reading her interview. She's also the co-founder (with me) of the Long Hard Reading Challenge (details coming this summer but it is exactly what you think it is).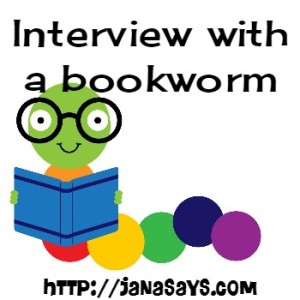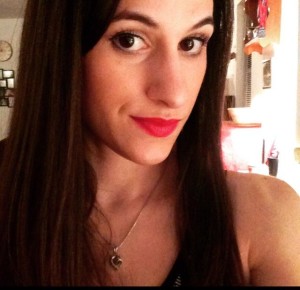 Hey Jana Says readers! I'm Alyssa, and I babble over at alyssagoesbang. I don't really talk about anything in particular, but there's a good chance you'll find some posts about the things I muse over, running, yoga, New Jersey, and being an Alyssa. Many thanks to Jana for having me here to babble some more about books!
Jana: Why do you enjoy reading?
​Alyssa: 
I love stories. And I love exploring how people choose to tell stories. I have a hard time getting swept up in movies—I always think, "What a well-written scene!" or "That actor is doing a great job."—but for some reason, I can travel through time and space when I'm reading a good book. I love language and seeing how other writers use it to deliver their meaning. I love a well-crafted sentence, a well-built world. Everything about the labor that goes into writing a book appeals to me on every level and it's just something I want to always be a part of. Books and characters and authors have always been there to help me feel less alone in the world, and almost everything I've ever needed to know about life I've learned in a book.
​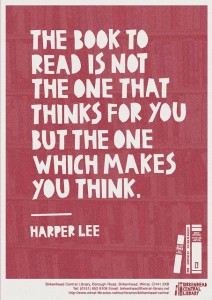 Jana: How do you decide what to read?
​Alyssa: I base my picks off recommendations from friends, or if I really like something by an author I'll try to read the rest of their works and then move onto books by their contemporaries, or influences, or authors influenced by them. I usually alternate between heavy and light, unless I'm really on a particular kick.​
Jana: Who are some of your favorite authors and/or genres?
​Alyssa: I love literary fiction first and foremost—just a good, hearty, well-told story about people. Second to that is probably satire and dark humor. My favorite authors include Kurt Vonnegut, Bret Easton Ellis, Judy Blume and Jodi Picoult so… sure, you could say I'm a bit eclectic. I love poets, from Bukowski to Lorde to Shakespeare (the latter, I have a tattoo for.) and essayists (David Sedaris) and short stories (John Updike, Raymond Carver) too. I also have undying adoration for the Beats (Kerouac, Ginsberg, etc.) and the "Lost Generation" of post-WWI authors, with The Great Gatsby being my favorite book ever. Sorry, did you want me to narrow it down? Oops…
Jana: What's your favorite book or a book you always recommend?
​Alyssa: 
The Great Gatsby
 is my all-time favorite, but I also always recommend Jodi Picoult's books to everyone, Megan McCafferty's Jessica Darling series to every girl and woman I know, and Vonnegut's
Slaughterhouse-Five
 and Chuck Palahniuk's
Choke
 to basically everyone. I like to talk to people and get a sense of what they like before I recommend books though (tell me the last book you loved!), because I know not everything is for everyone. But here's
a quick list
of titles I think most people would enjoy. 
​
Jana: Do you watch movie adaptations of books? What do you think of them?
​Alyssa: 
Honestly, not if I can help it. I'm not a huge movie buff to begin with, though it has happened often that I've seen a movie that
​
I didn't realize was first a book. But in many cases—
The Hunger Games
 and 
Harry Potter
 series being the only exceptions currently coming to mind—there's little point in me watching a movie of a book I loved. Almost always a disappointment, just because I want all the richness of the book to be in every iteration of the story, and that's just not possible in movies.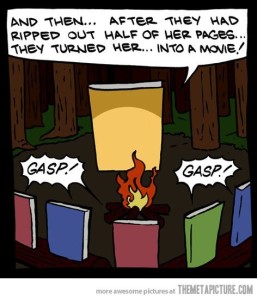 Jana: Ebooks, paper books, audiobooks, or a combination? Why?
​Alyssa: I have actually never yet listened to an audiobook! I prefer paper books, but eBooks are generally less expensive and living in a studio, I need to go for the space-saving route these days. ​
Jana: Do you use the library or buy books?
​Alyssa: I do use the library a lot, but I'm a re-reader so I'll buy the book if I know I'm going to want to come back to it or leave marks of my own on it.​
Jana: Does it offend you when people call you a bookworm or book nerd? Why or why not?
​Alyssa: Not at all! I don't find those to be offensive terms. I love to read—and you can call me whatever you want, it makes no difference to me. 🙂​
Jana: How do you find time to read?
​ Alyssa: I make time—the same way I make time to run, to do yoga, to clean my home. No one magically just *has* time. I make sure I read daily by making it a part of my going-to-bed routine (it helps that I'm an insomniac and reading is one of the only things that helps me fall asleep some nights) and carrying a book with me everywhere…lunch breaks, doctor's office waiting rooms, etc.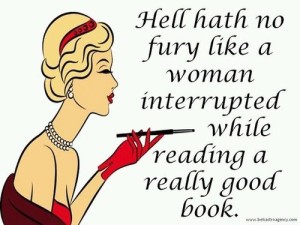 Jana: What's one piece of advice you'd give to people who say they don't enjoy reading or don't have time to read?
​Alyssa: The almost-English-teacher in me wants to believe that it's just a matter of connecting to the material. You may detest the Classics but embrace graphic novels, or abhor fantasy and adore YA. I think reading opens so many doors for a person—an exquisite imagination, passive education, unexpected intelligence, a sense of critical thought and examination—and I really do believe there's something out there for everyone to enjoy and benefit from. But people won't make that connection unless they're willing to make it a point to, and a lot of people just won't. So I won't force you…but I'll probably recommend you a title or two every once in a while :)​
Save