I know that I've talked about this topic before but sometimes I think revisiting ideas is a good. Because a little refresher or reminder never hurts anyone.
Today I'm reminding myself of what's important, both big and small. I promise this isn't turning into any sort of weekly gratitude feature but occasionally there's some shit going down and it's good to focus on the big picture.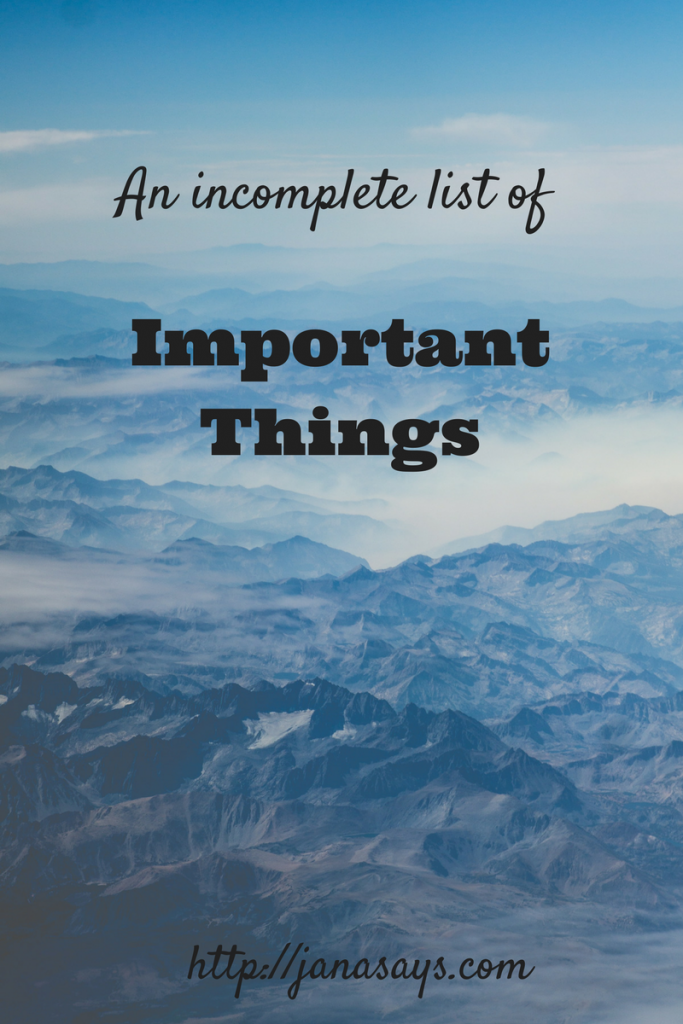 Knowing how you take your coffee (or tea). Bonus points if you have someone in your life who knows it without asking you.
Voting. Not just with your actual vote but with your money and your time. How you spend resources is just as crucial as what you do in the voting booth.
Exercise. I genuinely don't care if your form of exercise is schlepping laundry up and down the stairs or dancing in the kitchen while you make dinner. But at some point throughout the day, move your body.
Family. However you define it. For some, their actual families are toxic and their friends are their family. That's fine. Just take care of them. Be there for them in good and shitty times.
Connecting. Nothing makes me like a person more than when I can spend time with them without thinking about my phone and when they feel the same about me. Find those people and keep them close.
Disconnecting. Shutting the damn phone off, putting it away, and appreciating whatever's around you. A book, a pet, food, a sunset, the sound of the people down the road screaming at each other…anything.
Creativity. Everyone has a little creativity. Explore that, tap into it, and use it sometimes. It's really relaxing. And if you don't think you are creative, get a piece of paper and some crayons. See what you can do.
Art. It doesn't matter if it's painting, music, plays, TV, books, movies, photography, or something else I'm forgetting. Put some art in your life. It's pretty, it makes you well-rounded, and it's an escape. Escaping is okay sometimes.
Clean sheets. Bonus points if you've shaved your legs, too. Nothing feels quite as refreshing.
Water. Never underestimate the healing and restorative power of water. Or a nap. Or a good laugh. If you can combine all three, even better.
You know what's not important? Pretty blog images. This is not my forte, I'm no good at it, and I'm only slightly sorry for their shitty quality. It's one of those things I want to improve but have zero desire to spend time learning to do. Kudos and props to those of you who are good at it.
So, what would you add to the list?