We have a special guest poster for this week's edition of Friday favorites. She's not a blogger, she's super cute, painfully smart, and she's my 7 year old daughter, Erica.
Erica makes rare appearances on the blog both in name and picture but we talked about it and she's completely fine with me sharing that information for this post. So before we go on to the Q&A portion of today's favorites (because getting her to sit still long enough to write the post herself was an exercise in just how much patience I don't have), here's a picture: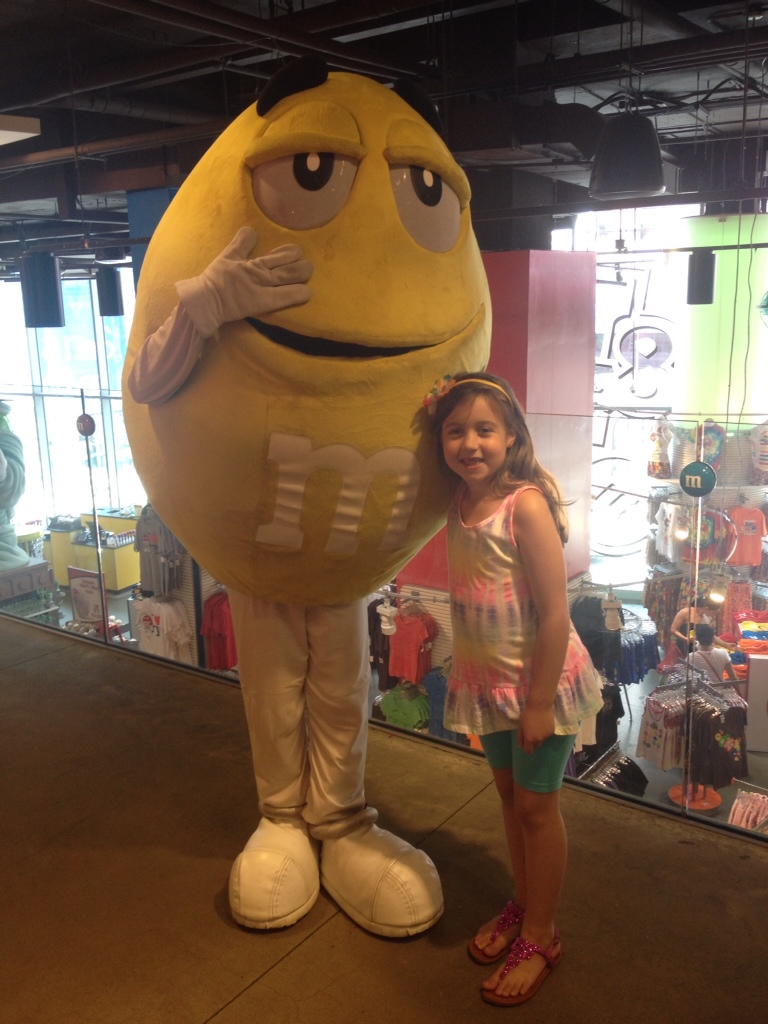 She's obviously the yellow M&M.
In an effort to keep this on track and not go completely awry, I had her make a list of her 10 favorite things and then asked her to tell me why she likes them. She loved being interviewed and if she ever becomes famous, the talk show circuit will not be a problem for her. So that's good. I suppose.
Anyway.
Let's take it away with Erica's Friday favorites:
1. Spotify. Erica says: It has songs I like and I like listening to music. Jana says: this is proof she is my child.
2. Toys. Erica says: I can be creative and make my own games and fashions with my Barbies. Jana says: take out the fashion part, and this is further proof she is my child.
3. TV. Erica says: My favorite shows are Sam & Cat, the Haunted Hathaways, Every Witch Way, The Thundermans, and My Little Pony. Hey, Mommy, why didn't you write down Spongebob? Jana says: Because Spongebob is horrible. We've covered this before. Also, Nickelodeon is always on in my house. I think my TV is even sick of Sam and Cat.

4. Gummies. Erica says: My favorite gummies are fruit snacks and Gummi Bears. Jana says: I don't know how the hell she is my child. Gummy snacks are the worst. But this picture of cannibears is hilarious.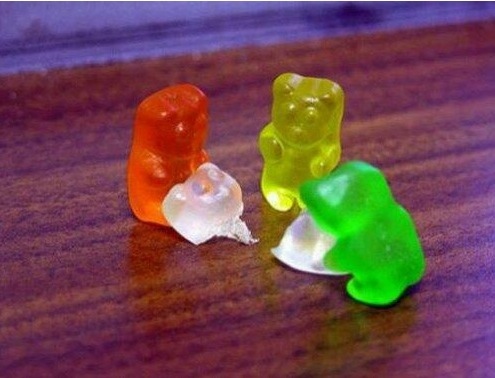 5. School. Erica says: I like school because I can learn and be smart. Math and writing are my favorite subjects. Jana says: I'm fairly certain this is my one allotted parenting victory of the year.
6. Ocean City, MD. Erica says: It's my favorite place because it has the beach and the boardwalk and good French fries. Jana says: this is my proudest moment ever.
7. Our dogs and cat. Erica says: I like to play with Dobie and chase Barkley with the football. Jana says: it's more like she enjoys annoying the shit out of Dobie until he walks away and playing keep away with Barkley's football. He, too, gets pissed.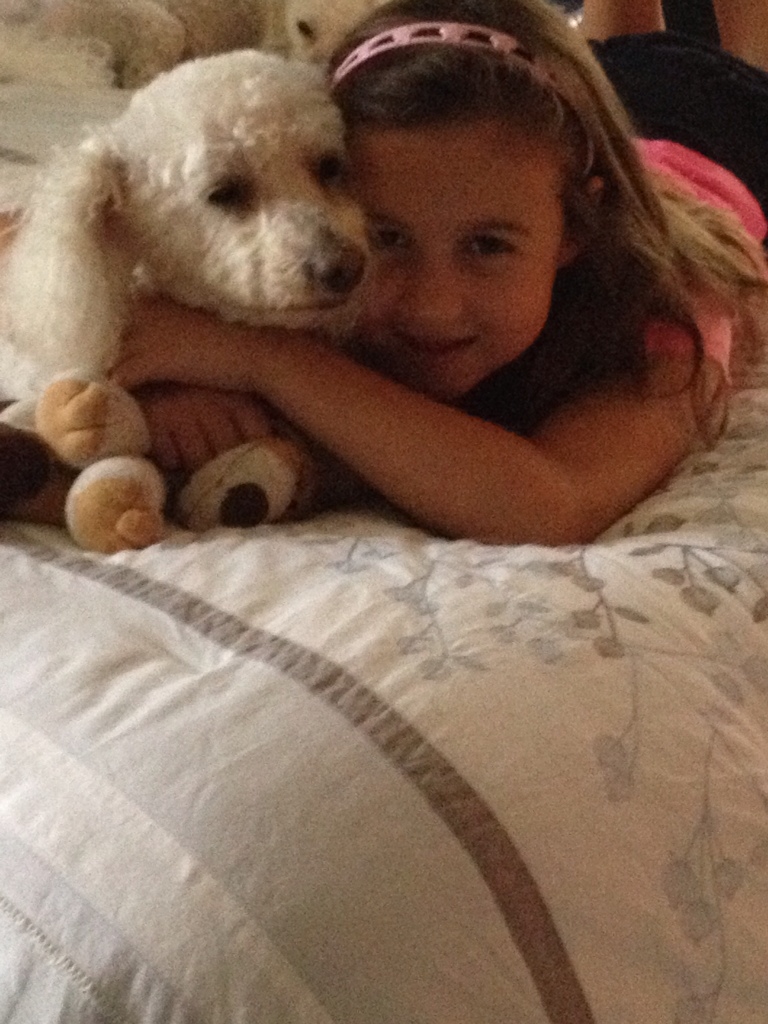 8. Cooking. Erica says: My favorite thing to cook is oatmeal raisin cookies. Jana says: this about sums it up: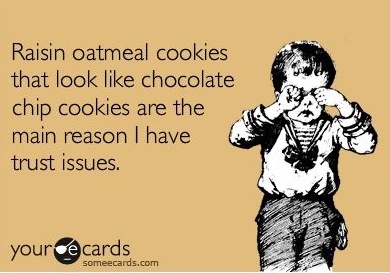 9. Rarity. Erica says: She's my favorite My Little Pony because she has purple hair and is fancy. Jana says: Rarity is actually kind of an asshole. Pinkie pie, however, is hilarious.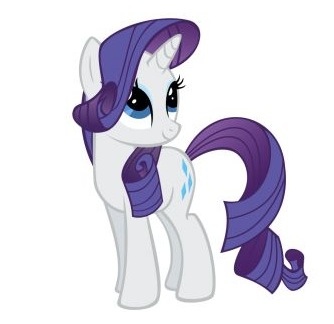 10. Woofie. Erica says: He's my favorite stuffie because he's cuddly. Jana says: He's her favorite stuffie because I forced it on her when she was a baby since he was one of the biggest yet portable and durable stuffed animals we had. But they're really cute together.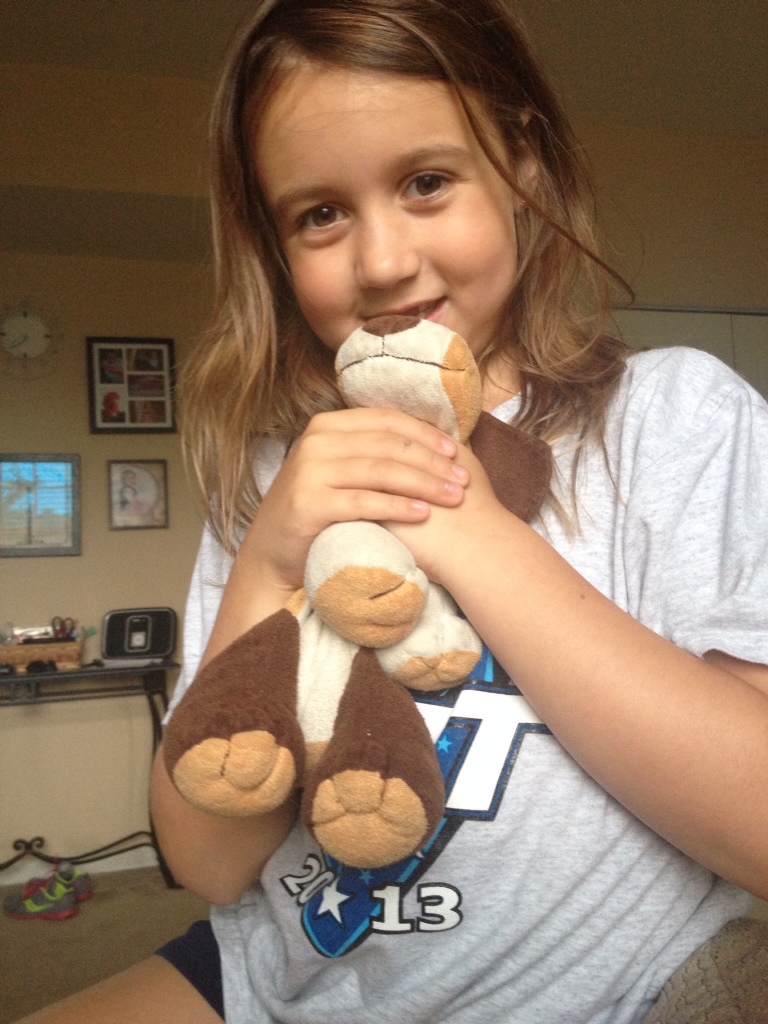 That's all she said. I hope you enjoyed getting to know my little girl (though I am surprised she left out cheerleading and ice cream and Frozen). She (and I) want you to have a great weekend!
Linking up with Amanda.