As you guys know, I'm on a mission to change habits this year, one month at time. To do that, I'm giving myself monthly challenges and tracking my progress. In January, I did a spending freeze and those mindful habits did in fact carry over to February (except that one day I went a little nuts but you know. It happens) and in February, I put myself on a library diet. I was not allowed to put any new books on hold but was permitted to pick up ones that had been on hold prior to February 1. I also wasn't supposed to get any new books from NetGalley, KindleFirst, or anywhere else.
Let's visit how I did.
First, the failures. I got a few books from NetGalley but dammit if it wasn't worth it. I'm not 100% sure which ones came in in February and which ones were January but if I had to guess, it was probably around 4 out of the 8 new ones I found on my Kindle. So, basically, my entire March reading list is from NetGalley. I'm fine with that. 
Now, the successes. I put ZERO books on hold at the library. That's eBooks and regular books. Let me tell you, after Show Us  Your Books this month, it was hard to do. I've said before that I have no FOMO except when it comes to books and when I read people's enthusiasm for certain books I need to read them NOW. But I calmed myself down and, rather than head to the library app immediately, I made a priority list for books to put on hold as my situation fixes itself.  Also, I bought ZERO books. I have a couple I want to buy for the column I write but I might just reach out to the publishers for copies (hey, it can't hurt!). And I got ZERO books from other people. I always feel pressure to immediately read books given or gifted to me and not receiving any made it possible to work through the library pile.
What's next? Well, now that I know it's possible to go a whole month without requesting books from the library,  I have no desire to permanently do that. I did learn that I don't need to put all the books on hold at the same time and that I definitely need to space it out. Having a priority list is going to be key for me, as is culling my to-read list on Goodreads. There's some shit on there that needs the boot.
I also learned that having a huge library pile stresses me out. I feel enormous pressure to get through all the books in the pile in a fixed time frame (thanks, due dates) and it makes reading them somewhat less enjoyable. To combat that, I've decided that there should be no more than 5 library books on my nightstand at any given time. I can do 5 books in 3 weeks.
And this might sound strange, but there's a weird satisfaction in reading what I already have. I have a ridiculous amount of books on my Kindle and on my bookshelf and it's feels good to just pick from those rather than waiting for the library to get around to giving me a book. Makes me feel more in control. Which is nice.
The library diet it accomplished exactly what I needed it to so we'll deem it a success.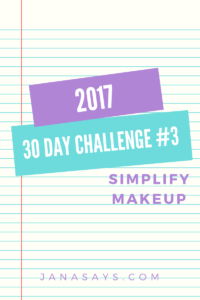 Moving on to March.
I struggled big time with what I wanted to do as a challenge this month. I know I wanted to do something around reducing decision fatigue but couldn't figure out from what aspect. So after a ton of thinking, I decided to go with makeup. When doing my makeup and nails, I spend an inordinate amount of time deciding what to use and it's frustrating because I always think I should have done something else. Which is fucking stupid. But that's how my brain works and ordinarily, I roll with it.
For this month, though, I decided to pick one palette, one eyeliners, one mascara, two lip gloss/lip sticks, and two nail polish colors (visit my IG for which ones) to make it easier on myself as well as quicker (foundation and eye shadow primer are not included since I only have one of each). When I decide to put on makeup, I want to just do it and move on with minimal decisions to be had. Yes, I know that using a palette still provides a ton of options and involves decision making but it's still less strenuous and less choices than I normally have.
Baby steps.
And to be clear, this is more of a can I do it challenge rather than a habit change challenge. I want to prove to myself that I can reduce the amount of choices I have and be absolutely fine.
And who knows? I might wind up with a signature color.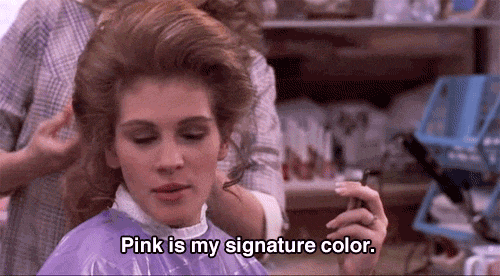 Save