December is a weird, expensive month for my family. Between Christmas and Hanukkah and the child's birthday, all of our money goes away. We manage it the best we can but still. See you in January, cash, along with my sanity, organization, and clean(ish) house.
That said, we do have some holiday traditions that, thankfully, are free or mostly free. Driving around to look at lights, decorating gingerbread houses (from a kit, usually purchased a Michael's with a coupon. Please do not think I'm ambitious enough to make that shit from scratch), and watching The Muppets Christmas Carol. In fact, here's our full list. It's pretty much remained the same in the two years since I wrote it.
But since I like balance, let's talk about all the thing I do not do at Christmastime.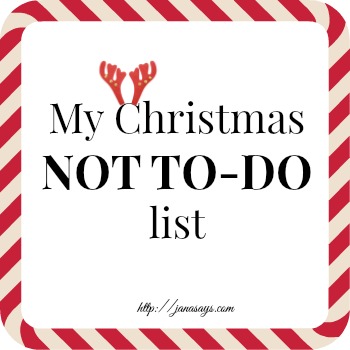 Employ The Elf on the Shelf. First of all, it's fucking creepy. Second of all, I'm way too lazy to remember to move the thing. Third, why am I going to make messes and projects that I'm going to have to clean up?
Drink from Starbucks red cups. I hate Starbucks coffee. It's disgusting. I'm not a fan of their hot chocolate either. And why am I going to pay $9 for a cup of hot tea simply because it's in a red cup? Or spend 48 minutes in line waiting to spend $9 on tea in a red cup? I'm not. So I drink my candy cane tea from my Muppets mug instead and I don't even have to leave my house. See also: eggnog. Why does it exist?
Send holiday cards. This is one of those "one day I'll do it" things and finally I realized that no fucking way is it ever going to happen because I'm too forgetful and I lose addresses and like with the creeper Elf, lazy. I'm sorry, friends. I love you but no cards from me.
Watch Love Actually. Confession: I've never seen it. I'm not really sure I care to. Don't even know where to find it if I did want to watch it. See also: all the other Hallmark/Lifetime type Christmas movies. 
Wear holiday manicures. The closest I'll come is some sparkly red nail polish I have. But snowmen or Santa hats or whatever the hell else ambitious people get painted on their nails? No and no.
Listen to Christmas music. This where it gets tricky. While I LOATHE most Christmas music, some of the nontraditional songs are pretty fun. My husband, however, enjoys all the songs so we compromise. I made a playlist mixed with both types and we listen to it on only two days: gingerbread house day and Christmas day.
Attend an ugly sweater party. This implies that I'm going to attend a party and I'm 100% confident that is not going to happen.
Have a cookie baking day. I make 3 ingredient microwave fudge and one type of cookie. It takes 20 minutes. That's all I'm willing to spend. Besides, I work from home and I shouldn't be left alone with peanut butter fudge and the husband works with 5 other people and last year, all the stuff I sent to his work got thrown away so fuck them.
Encourage my child to wake up at 5AM to open presents. Mama needs her sleep. Don't mess with that.
I'm sure there more things that I don't do and I'm sure I'll think of it later. That's pretty much the story of this time of year.
How about you guys? Is there anything you don't or won't do around the holidays?
Save