You know how sometimes you meet someone and instantly you know you're supposed to be friends with them?
That's what happened to me when I was in Charlotte last year. I met this crazy awesome fun lady named Brynn (a name I love, by the way) who happens to run a blog, Femme Frugality, and we've kept in touch through email a bit and our blogs and that's how I found out about her Frugality Challenge. She started it on Twitter and then, when she moved it to a Facebook group, I decided to go ahead and participate. She works so hard keeping track and putting it all together, plus I really needed to check myself after the spending orgy of December, and January seemed like a good time to reset my wallet because no joke, the end of December has me feeling like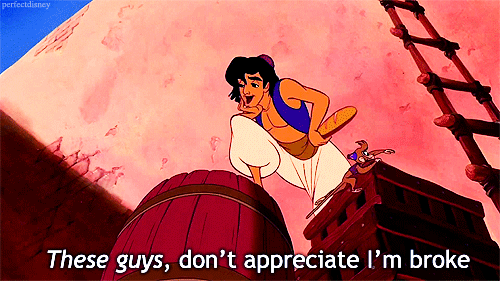 So my need to feel not broke and my love of Brynn coerced me into participating.
The rules of her challenge are fairly simple but also complex. I know. Fortunately, she gives you a whole document full of all the ways you can earn points in the challenge.
I should probably back up.
The way it works is this: you get points for doing things that are financially savvy. Making all your own meals, forgoing a purchase, putting money in savings and retirement, doing a DIY project, finding free entertainment, having a budget, shopping with coupons…stuff like that. What I liked the most was that she does not encourage no spend days since she feels they encourage post-no spend spending binges but she does recognize that no spend days happen and you should get credit for them.
Each week, or day, or whatever you want, you check in with the group on FB detailing your victories and adding up your points. Whoever amasses the most amount of points in a month wins a prize ($25 gift card to Target!) so that's a nice perk. Plus, it's a competitive yet supportive group and that's fun to have as well.
While I didn't win last month's challenge, I definitely did some things that made me happy. For instance:
I went 3 straight weeks with cooking every single meal at home. Not one meal out until my daughter asked if we could and we had a gift card to Panera so off we went.
I bought Weezer tickets with a Groupon! Save some decent money there which was nice coming off the expense of Pearl Jam tickets.
DIY'd a couple of projects: homemade candy jar with an upcycled Yankee Candle jar, homemade sugar foot scrub
Set a budget for my daughter's cheer competition and stuck to it
Got some sweet deals on Keurig pods thanks to combining coupons
Took advantage of Showtime's free trial weekend
Had several no spend days (planned and unplanned)
Overall, I'm pretty pleased with how I did. It wound up being a good thing, too, because we just had a huge house repair bill, completely unexpected, happen this week and had we been blowing all our money on crap, we'd be seriously fucked right now. But we're not and that's nice.
While this isn't something I'll do every single month (I just can't be that compulsively diligent), I'm glad I did it because it got me back to a place where I'm happy with our financial situation and was able to regroup from December. We're back on a budget that allows for some discretionary spending without feeling too restricted and that's comforting, too because I actually like being on a budget.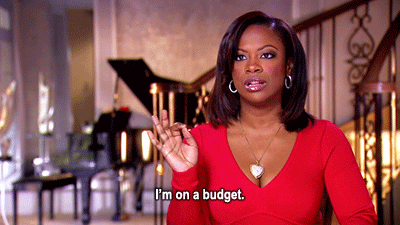 If you want to participate in the challenge, join the Facebook group or post about it or tweet about it or just do it in your own quiet way and then, at the end of the month, when temptation comes your way, you'll be all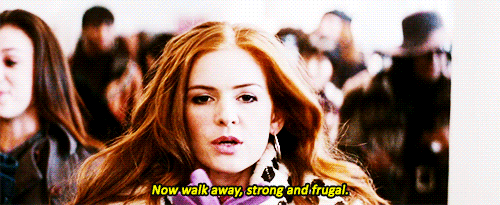 Save