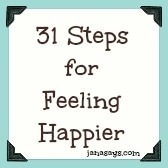 Clearly when I decided to do a challenge that calls for writing every day on one topic for 31 straight days, I did not fully think it through (this is a problem I have often, actually). I thought I'd be able to stay on top of my posts, planning ahead for the days I couldn't write, getting up early to write on my scheduled busy days, and basically doing everything I don't normally do.
I thought it would be a great way to get into a routine. To be one of those fancy people who wakes up early.
I was wrong.
Because for as much as I'd like to be a person who gets up early every day in order to be more productive, I really, really prefer to sleep. I know it's no longer a depression thing but rather a "sleeping is better than being awake at 6 AM because it just is" thing. In fact, I'm starting to think the only time it's okay to not be asleep at 6 AM is when you're getting ready to go on vacation (work is also an acceptable reason. It's not as fun as vacation but it'll do as a reason).
However.
I've realized that on the days I do get up early, I get so much more done throughout the day. Knowing that I've gotten a number of tasks out of the way before I take the child to school starts a sort of productivity snowball (at this moment, I would like to pause to thank my slow cooker for helping me be more productive. When I don't have to cook, my afternoons are much easier). I'm not cramming dozens of tasks into a short period of time on the mornings I pry my ass out of bed and my infinite to-do list gets exponentially shorter.
So, maybe, I should rethink my stance on getting up early and challenge myself to do it at least 3 times per week. Which leads me to the day 22 step towards happiness: challenge yourself. Because there's something about challenging yourself–and successfully completing the challenge–that makes you feel good.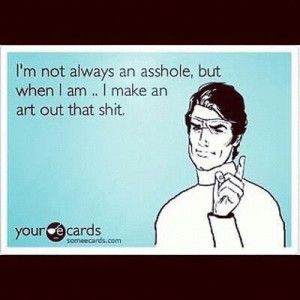 I plan on taking my get up early challenge next month when I am also participating in NaNoWriMo. Again. Because I clearly have issues. But supposedly Water for Elephants started out as a NaNo book and that became a movie so there's that to think about.
As for today, day 23, the step we're taking today follows along with what we did on day 3, day 4, and day 20. We're going to make lists about ourselves. And today's list is a list of your strengths and abilities. Not weaknesses. We spend enough time thinking and talking about those. For today, we're instead going to focus on the stuff you can do.
Even if you think you can't do anything, I assure you that you can. It might be different from what others can do but it's something (kind of like how there's always a way to make money using your skills). And they may be talents, abilities or strengths you didn't classify as such. And you may not be able to do the same things as others but you can do something. Maybe you are ridiculously good at remembering song lyrics. Maybe you take incredible pictures. Maybe you are a talented writer. Maybe you bake the best brownies (and if that's the case, send some my way). Maybe you're really good at giving advice.
It can be anything.
Whatever it is, whether it's something about yourself or something you can do, list it. Recognize what you're good at. Take time to appreciate it. Hell, even show off about it.
There's nothing wrong with admitting what you're good at. Don't be modest (even if it's just for today). It's okay to take the time to see in yourself what others see in you.