This week I made chocolate chip cookie dough fudge. Because why not?
I used this recipe, which was linked from a pin I found. Here's what happened when I made it (I take terrible pictures. I apologize in advance for every post like this that I do):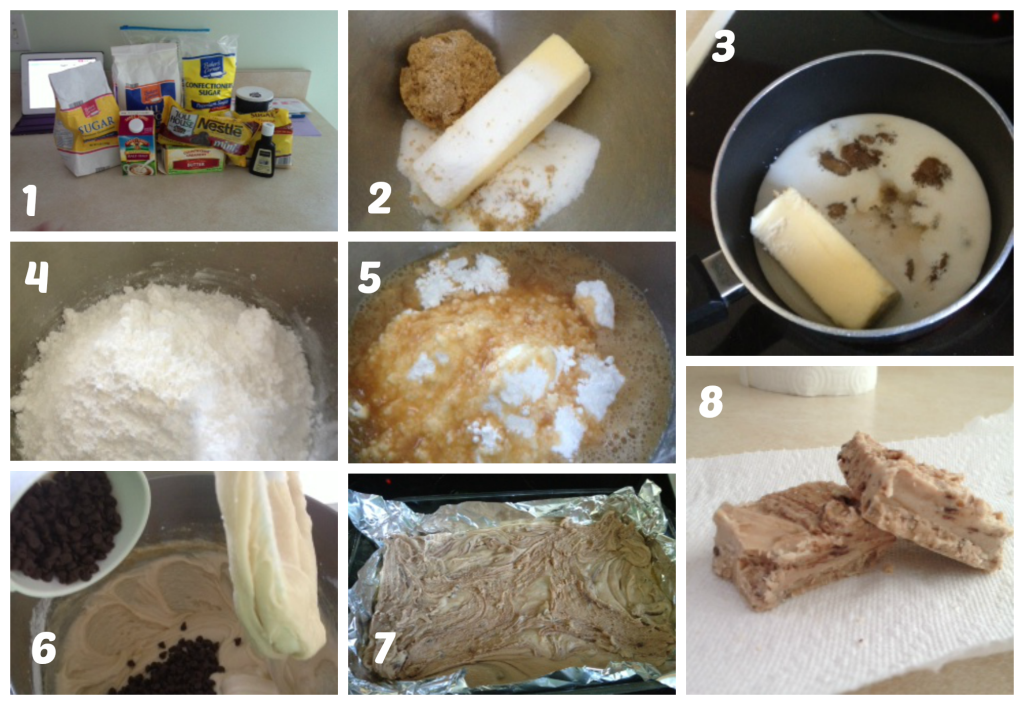 Starting from 1:
All the ingredients (you might have also seen this if you follow me on Instagram)
Mixing together brown sugar, white sugar, and butter in my stand up mixer (I love my stand up mixer. It's my favorite thing in my kitchen. Also it was free, courtesy of my mother in law).
Melting butter with brown sugar and half and half. I think salt might also have been added.
All dry ingredients, including powdered sugar (I swear that's what it is. I know it looks like a prop from Scarface).
Dry ingredients mixed with the melted butter concoction.
Adding in chocolate chips.
The whole mixture in the prepped pan, ready to go in the fridge.
Finished product. Arranging food displays is clearly not a career path.
So that's it. Like most foods I make, it looks ugly but tastes delicious. A warning: this is really sweet and a little goes a long way.
Did you make anything from Pinterest this week? How did it go?