I am a fan of Litsy. I don't use it like I should but I'm REALLY good at stalking and lurking. And it pays off sometimes because I find little get to know you questionnaires and they give me post ideas since summer brain is real. These are sort of along the lines of my Interview with a Bookworm series (real question: should I bring that back?) and they're all about bookish habits and behaviors which I find fascinating because #sociologynerd and here we go: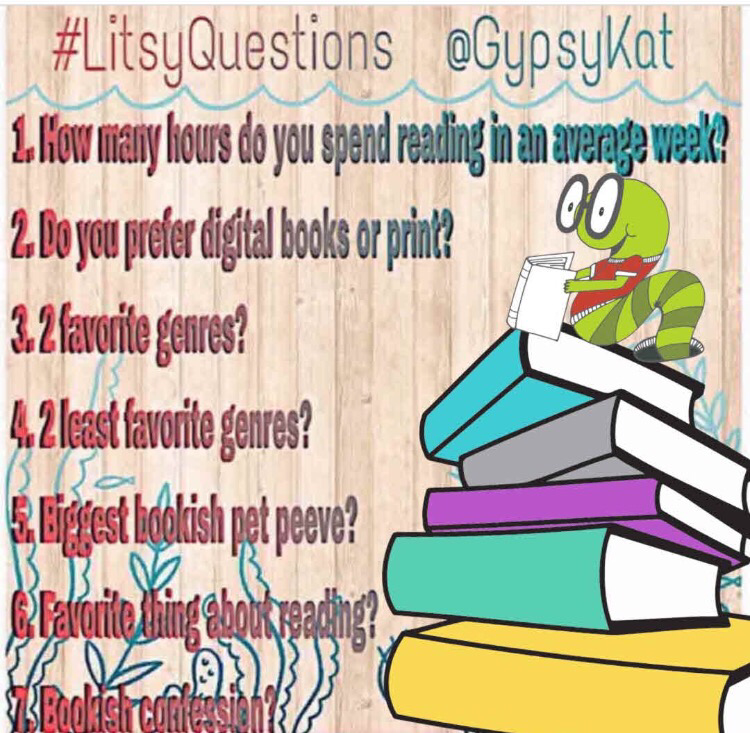 1. Probably 15-20. Sometimes less, sometimes more
2. In general, print but digital when traveling
3. Thriller/mystery and literary fiction.
4. Romance and horror
5. I have so many but it's a tie between using movie posters as book covers and when people mark up library books. THEY ARE NOT YOURS. DO NOT DO THAT.
6. Really, I have to pick one thing? I could write a 20 point list about my favorite things and they're all equal. A sample, though: getting lost in the story, I'm never bored, and books are a perfect way to avoid people AND responsibility
7. Hmmm. This is a hard one. I'm pretty open about all things bookish but I'll admit that I've never read a Harry Potter book, never plan to, and I give zero fucks if my daughter ever does. And I am also incredibly sick of the HP obsession. PLEASE MAKE IT STOP.
Any of my answers surprise you? How would you answer these questions?