I KNOW! A Monday post from me! But it's my birthday and I do what I want.
So, a few weeks ago, someone found my site by searching for "don't give a fuck anymore". I hope they meant it in a good way, like the Sarah Knight Life Changing Magic of Not Giving a Fuck way and not in a mental health depression way because that makes me concerned and I hope they're okay, but either way, this is clearly a topic that's near and dear to my heart. I know I've written about things I don't care about before (you can read a couple of my favorites here and here and here) but in honor of my 40th birthday, here's yet another incomplete list of things that I've learned are completely unimportant and a list of things that are and they're in no particular order or even separate lists or because that's how my mind works now.
How much money you make. I've met rich people who are stingy assholes and poor people who would give you their last and only sandwich. It's not about how much money you have. It's about what you do with it and how you treat people.
Speaking of money, if it's not my budget, it's not my business. I give zero fucks about how other people choose to spend their money and you will get zero judgment from me if you make a choice I wouldn't. I might not understand your choice or make that one for myself but I don't have to live with your wallet.
Your religion. Okay, that sounds wrong. But what I mean is that I don't care who or what you worship, or if you worship at all, because it genuinely doesn't matter to me. We can be friends regardless as long as you're not harming anyone or leading a cult.
What you feed your kids (if you have them). Are they fed? Good.
Speaking of kids, it's unimportant to me how many you have or if you have them at all. I love my non-parent friends as much as my parent friends and I also believe that having kids doesn't make you superior to anyone and that having 5 kids doesn't make you superior to those with 1. It's not a fucking contest. It does take a village so let's all work together to raise a generation of caring, compassionate, driven, helpful, decent people.
Comparing myself, my situation, my progress, my kid, my anything to anyone else. I do me. You do you. There's room for all of us to succeed and be happy. I've said it before and it bears repeating: success is not a finite resource. It's not cake.
Take risks. Or don't. It's up to you and what you feel comfortable with and I don't care one way or the other. I just want you to be happy with your choices and if you want to do something that scares you, I'll be there to support you. I will encourage but never pressure and if staying in your comfort bubble makes you happy, then I'll support that, too.
One more thing about kids and this one is preachy rather than an important vs. unimportant musing. If you choose to have them, remember that they are not there to fix your past mistakes or live your missed opportunities. They are their own people with their own minds and interests and gifts and talents. Your kids' accomplishments are your kids' accomplishments. They are not yours. Be proud of them, encourage them, and provide options and opportunities as time and money allow for it. But let them make their own choices.
Social status, or perceived social status, is an absolute load of shit. We don't live in a caste system, no one is better than anyone, and how you treat animals, service and retail workers, and the elderly will tell me more about you than anything else.
Other's opinions of you, at the end of the day, don't matter. It means nothing to me if someone thinks I'm fat or lazy or the grammar police or a terrible mother or a good mother or funny or anything else. I have to look in the mirror at the end of the day and be okay with myself and how I lived that day.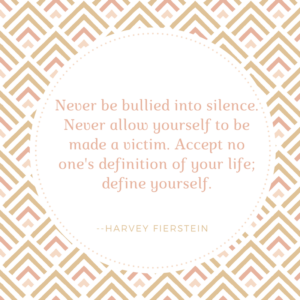 For more of what I believe, you can also read my 14 Commandments, life lessons from my grandfather, and 38 pearls of wisdom (I wrote that on my 38th birthday).
Let me be clear that my beliefs, my thoughts, and my opinions are fluid and when I turn 50, they might change. Most likely not but I'm open minded and I'm willing to see what the next 10 years have in store.
And now that my brain is exhausted from all this deep stuff, I will eat carrot cake and take a nap because that's how you celebrate your birthday when you're 40.