I recently had a disastrous encounter with Nelson DeMille's latest book, Radiant Angel. I'll say it again on Tuesday for Show Us Your Books but this was a big fat DNF and I actually hated the book. It made me angry to read it. This is the second time in all my dealings with Mr. DeMille that I've put down a book without finishing it (the first was about 15 or 20 years ago and it was By The Rivers of Babylon. I've been reading him a looooooong time). But you know what? I'll still read the ones I missed and I'll read what he writes in the future because Mr. DeMille, I just can't quit you.
He's not the only author I can't quit. There are a few that, not matter how much I'm disappointed in a particular book, I'll still read what they write. Authors like:
Jodi Picoult. I've read all of her books and I'll continue to read all of her books. Sure, they're formulaic and predictable but they're quick, easy, and she does churn out some good ones. I mean, The Pact and The Storyteller and Nineteen Minutes are all wonderful books and her research skills are on point. I have to give her props for that.
Emily Giffin. I won't talk about her latest because it sucked balls but she's chick lit and sometimes, in between all the literary fiction and nonfiction and memoirs, my brain needs a break. Brain sorbet, if you will. She provides that. And the movie adaptation of Something Borrowed has John Krasinski in it so that wins.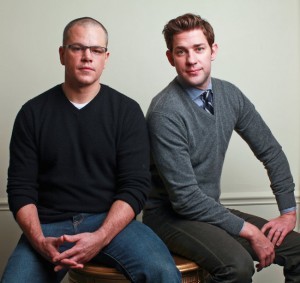 Jennifer Weiner. Her newest is on my nightstand (I won't get to it in time for October but it'll be on my November list) and she's another one I've been reading for years. Her books, to me, have gotten better as time has passed and I think the fact that she's such a champion for women writers and for giving her daughters a healthy sense of self makes me love her that much more.
Dean Bakopoulos. I've been pretty clear how I feel about him and his books, even if My American Unhappiness was not my favorite (if you're going to read him, don't start with that one. Do it last that way you realize how great he really is before you get to it). Not giving him up any time soon. See also: Rainbow Rowell (even if I have no plans to read Carry On any time soon, I will read it)
Joshua Ferris. His books are weird and bizarre and sort of circular in their storytelling but I am a huge fan of his and anxiously await his next book. See also: Wally Lamb.
I'm also currently enjoying reading the entire catalogs of Jojo Moyes and Liane Moriarty. Sarah Dessen and Matthew Quick are on my binge read list for 2016.
I feel that maybe at some point, I'll stop enjoying what these ladies (and couple of gentlemen) have to offer but I don't imagine that's anytime soon. Because as I've learned being a reader for longer than I can remember, one book is not always indicative of what an author can do. And it's also nice to have a list of authors I can count on to add to my TBR.
How about you guys? Who are some authors you always read, no matter how bad of an experience you have with one of their books?
Save