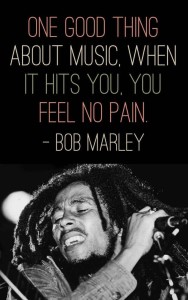 It's no secret that the last month has been particularly hard on me. I'm desperately trying hard not to fall back into depression which is more difficult than it sounds. Some days I'm more successful than others and one thing I've learned battling this for so many years, it's that the busier and more distracted I am, the easier it is to stave off the inevitable. I also use different methods for escape and coping. Books are definitely the main one. TV shows, projects, and playing with my dogs are other ones. So is music.
Music is as important to me as books but for different reasons. Books immerse me in someone else's life. Music is what feelings sound like (I forget where I first heard that quote but it's essentially perfect). And the best part about music is that just the simple act of listening to one song can have an immediate impact on how I feel. And lately, I've been needing songs that make me feel happy because even that 4 minutes of happiness makes it easier to get through the day (I also have song lists for other emotions but that's another discussion).
So I comprised a list of songs that, once I hear the first few notes, instantly lift my mood:
"Me and Julio Down by the Schoolyard" and "You Can Call Me Al" by Paul Simon
"Love and Memories" by O.A.R.
"On the Dark Side" from the Eddie and the Cruisers soundtrack
"Footloose" by Kenny Loggins
"It's All Been Done" by The Barenaked Ladies
"Paradise by the Dashboard" Light by Meatloaf
"Subdivisions" by Rush
"Jesus of Suburbia", "Longview", "Minority", and "Warning" by Green Day
"Maybe" by Sick Puppies
"Ocean Avenue" by Yellowcard
"Lola Montez" by Volbeat
"For the Movies" by Buckcherry
"Do Right" by Jimmie's Chicken Shack
"All Mixed Up" by 311
"Sometimes a Fantasy" by Billy Joel
"Shut Up and Dance" by Walk the Moon
This is by no means an exhaustive list. These are just the ones that pop into my head first when I think about the songs that make me happy. I probably should get around to making this a full Spotify playlist sometime because some days are bound to be so bad I'll need it.
I tried to come up with some profound way to end this post but instead, I'll let this quote do it for me.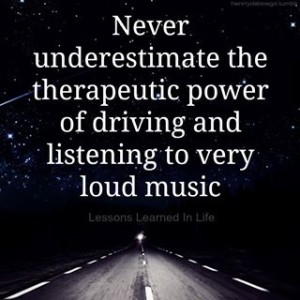 What songs are on your list? Which ones would you recommend I add?
Save