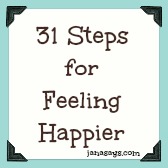 While yesterday's challenge was rather unpleasant, it wasn't really all that hard. Today's challenge, however, is going to be hard. At least for me. Because today, we're going to make a list. But not any list. We're going to make a list of at least 5 of our good qualities.
Now, if you're anything like me, you're outstanding at picking out your flaws. And not just the physical flaws, either. The character ones, the mental ones, and the personality ones, too. I don't pick myself apart because it's fun, mind you. I pick myself apart because it's just easier.
It's easier to talk about what I do wrong or how there's something wrong with my appearance. For instance, if we're talking about hair and someone tells me that I have nice hair, my first instinct is to say something like "oh, it's too long" or "it's a mess today" instead of a simple "thank you". The thing is, I know I have nice hair. I just don't feel like I can admit to someone else.
I think it's this way because when we talk about what we're good at or something positive about our physical appearance, many people will perceive that as bragging. And no one wants to be perceived as a braggart. That's probably one of the worst labels you can have, not only because of how negative it is but the fact that it comes with other negative companions. If someone determines you're bragging then she will automatically assume that you're insensitive, an asshole, full of yourself, and most likely, unpleasant. No one likes a show off, and if someone else thinks it, she might automatically dismiss you as a friend and gossip about you behind your back
However.
If you are good at something and you admit that you're good at it, is it really showing off? Or is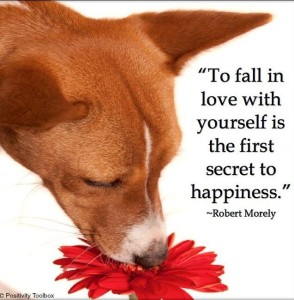 it simply stating the truth? The answer is most likely somewhere in between but for the purposes of this exercise, I'm going to tell that one simple fact:
It is perfectly acceptable to admit that you have good qualities. 
And the reason you need to admit all the things about your physical appearance or personality are not akin to a troll under a bridge is simply due to the fact that once you start acknowledging your good qualities, it's easier to start feeling better about yourself and start improving your self-esteem. You can look at the list and think "you know what, I'm not so bad. I'm a good person. And I'm not totally hideous either. In fact, I can even go out in public without makeup."
Seriously. It's true.
Once you get through this exercise (and its cousins that are coming later in the month), you'll have a tangible foundation for making yourself happier. You'll be able to look at these lists and remind yourself that you're not so bad. You aren't ugly. You are a good person. You can do things. You are not as worthless as you think.
A final note: you do not have to share your list with anyone. If it's easier to complete this task in private, then feel free to do so. It's just important that you do create a list. And make sure it has a minimum of 5 points, and make sure it has a balance between your personality and your appearance (we're going to talk about strengths and abilities another day).
I know I'm going to struggle with this list. I'm great at acknowledging what's good about me as a person but my appearance? Not so much. But I'm going to dig deep and figure a few things out. I hope you will, too.