This post is part of Alyssa's back to blogging nonchallenge challenge.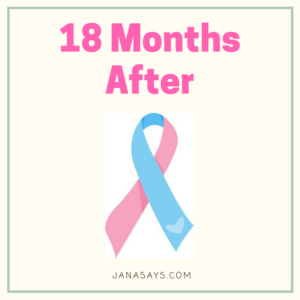 Saturday is Pregnancy and Infant Loss Awareness Day. Up until last year, it was one of those days that went noticed but unnoticed in my life. Then my miscarriage happened and now, it's a day that has more meaning than I'd like (you can read here for my thoughts from last year).
Since I've told people about it, I've learned that it's way more common than I thought. Approximately 1 in 4 women will experience a miscarriage. One in four. That's a lot of us. And yet we still suffer in silent pain because it's too uncomfortable to talk about. But we need to talk about it because the only way to foster understanding is to have those frank, unpleasant discussions. Doing so minimizes stigma and opening public discourse means that those suffering can find resources and assistance and comfort to get them through the trauma.
And miscarriage is traumatic.
I didn't quite comprehend that a year ago.
I do now.
It's a difficult trauma to work through. More difficult than anything else I've had to do.
But I'm doing it. And in the year and half since my miscarriage, I've not only learned to work through it but I've learned some other things. In fact, if I could tell the me a year ago some of what I know now, here's what I'd say:
There will be days you don't think about the baby. And when you do remember, you'll have pangs of guilt that you forgot but really, it's okay.
Also okay? To honor the baby (or babies) you lost in whatever way makes you comfortable.
Something of that magnitude will break you. But it will also build you up and find strengths you didn't know you had.
Your support systems is greater and bigger than you think.
It'll be difficult, painfully, extremely difficult, to hear about pregnancies and to see pictures of healthy babies, especially ones who were born around your due date. Own your feelings about how hard it is on you and if you have to stay away from them in person or on social media, then do it. You have to protect your mental health.
But also, be excited for and supportive of friends who are pregnant. Maybe they've gone through what you're going through.
You'll find yourself more appreciative of what you do have, and you'll find ways to live a fulfilled life.
You are still that baby's mother. You will always be that baby's mother.
It's perfectly fine to talk about it if that's what you need to do. The people who care will listen and the people who don't can fuck off.
But most of all, I'd tell the me a year ago that today is better than yesterday. And every day gets better and easier.
If you guys remember, please light a candle on Saturday, October 15th at 7PM in your time zone in honor of all the babies gone too soon.
Save